Experimental space for transdisciplinary research projects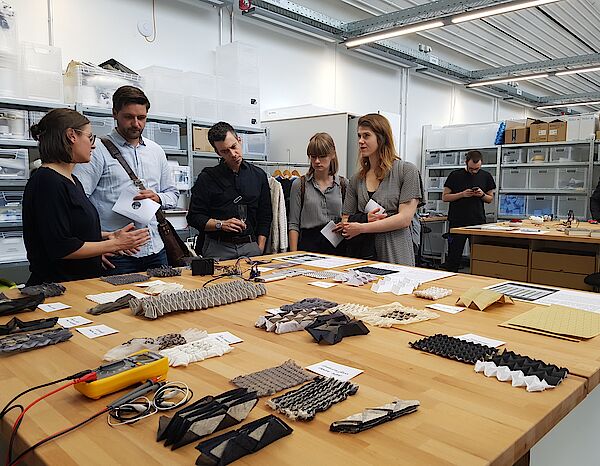 Digital technologies have become an integral part of all areas of our lives and bring profound changes to society. This calls for new concepts. Berlin Open Lab brings together researchers and ideas from different fields in order to enable new forms of design. Berlin Open Lab is an experimental space for transdisciplinary research projects at the intersection of technology, society and arts. It has its own laboratory for digital-based production, smart material interfaces and wearable computing plus a space for design research with augmented and virtual realities.
Based at Campus Charlottenburg, Berlin Open Lab combines artistic practice with scientific research. Initiated by the University of the Arts Berlin in cooperation with the Technische Universität Berlin, it is home to applied research by the Einstein Center Digital Future, the Weizenbaum Institute and the research consortium SHAPING SPACE. It is in close and continuous exchange with a strong international research network, including universities, research institutes, governments, civil society and companies from the creative industries.